Number of new cybersquatting cases
hit record in 2008, WIPO report
Report shows increase in cases filed but researcher says
complaints falling relative to number of domain names
A record 2,329 complaints of "cybersquatting" were filed in 2008, an increase of eight per cent over 2007 according to The World Intellectual Property Organization (WIPO).
The UN agency is one of the main organizations worldwide responsible for resolving domain name disputes.

Read More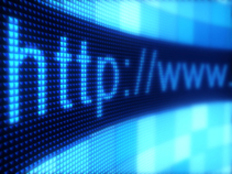 Only two per cent of cases were Canadian
Gmail button eliminates
"outbox regret"

New feature lets you take it back
If you sometimes fire off an impulsive email to your boss or your ex, hit send, and then immediately regret it, you are probably the type of person Google had in mind when it came up with the latest feature for its Gmail service.


Read More
IE8 offers faster, safer web browsing-MS
Updated version boasts beefed-up security
Microsoft Corporation has unveiled Windows Internet Explorer 8, the new web browser that offers the best solution for how people use the web today. Internet Explorer 8 is easier to use, faster and offers a list of leading-edge security features...

Read More
MTS Allstream wants CRTC ruling overturned
Competitive broadband access is essential
MTS Allstream Inc. has petitioned the Federal Cabinet, requesting that the Government of Canada vary a recent decision by the Canadian Radio-television and Telecommunications Commission ("CRTC") that is denying Canadian telecom customers the benefits of choice and innovation in broadband services that can only be delivered via competitive market forces. The petition is centered on a CRTC decision related to the Essential Facilities regime, the rules of which restrict..
.


Read More
Street View service launched amid privacy concerns
Site allows users to take "virtual walks"
The first Web-based, interactive, street-level map of Canada launched last week at Canpages.ca featuring panoramic photos of Vancouver, Whistler and Squamish, B.C has caught the attention of privacy watchdogs, according to a report by IT Business. Similar to Google's Street View launched in 2007, Canpages' Street View service allows users to take a virtual walk on city streets thanks to high-resolution images taken by a special 360-degree camera. Users on the Canpages Web site can look up a business and then see a typical view...


Read More