May 5 , 2009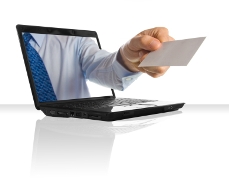 Canadian consumers want greater transparency in online advertising
Half of people surveyed are uncomfortable with having their online behaviour tracked

By Amy Bostock, Editor
Canadian consumers are open to online advertisements as long as they are relevant, according to a study released last week by TNS Canadian Facts. But although they are more open to behavioural advertising, half of consumers are uncomfortable with their browsing history being tracked, even when carried out anonymously.
The study, which was conducted in November 2008 using a random, nationally representative sample of 1,083 Canadian online users, highlighted the disconnect between online consumers and advertisers. While 53 per cent of those surveyed said that less than 10 per cent of the ads they see online are relevant to them, about half of Canadian consumers are uncomfortable with their browsing history being tracked in order for companies to better target their ads.
A bit of a catch-22 for advertisers, says David Stark, VP Public Affairs for TNS Canada Facts. At last week's CMA Conference in Toronto, Stark presented the findings of the study Behavioural Advertising: consumer attitudes on both sides of the 49 th parallel which compared online attitudes of Canadians are their U.S. counterparts.
"The challenge for advertisers is that there are a large number of people online who don't want their online behaviour tracked," says Stark. "Thereare also a high number of people taking active steps like deleting cookies and changing their privacy settings to prevent their information from being gathered."
In fact, 46 per cent of Canadians have their privacy settings adjusted for prevent tracking.
"Online advertisers know that consumers like personalization," says Stark, who points out that 51 per cent of Canadians said that they want to see promotions and ads online, as long as they are relevant. "So they need to provide meaningful choices and be more transparent about how they use browser information."
For example, Google offers links from their banner ads to the advertiser's site so consumers can get more information as to how the advertiser is using their information. Or users can click to visit the Google AdSense site for information on how it works as well as to opt-out of receiving targeted ads.
"Burying text in legal jargon does not meet the transparency responsibility that consumers are looking for," says Stark. "Advertisers need to give consumers a clear option to opt-out of receiving their ads so that Canadians have more control over what is being presented to them.