May 11 , 2010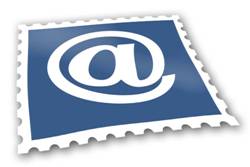 Canada Post brings powerful new self-serve list cleaning service online
Smart Data Cleaner offers easy-to-use online suite of services to help mailers maximize their lists
Canada Post is now offering Smart Data Cleaner, a suite of easy to use, self-serve online services to help mailers improve their address lists and maximize the efficiency of their direct mail campaigns. Smart Data Cleaner is a quick and easy-to-use online tool that lets you clean and update your customer and prospect mailing lists. Simply upload your list into our self-serve tool and select the services you need.
Using certified software to process data in a secure environment, Smart Data Cleaner will provide an accurate, reliable list—all within a timeframe that meets campaign deadlines.
The first step for customers is to run their mailing lists through the free Online Diagnostic tool. The Smart Data Cleaner will assess the quality and accuracy of the lists and identify how much it will cost to clean and update the records.
Customers can then request an Instant Quote to receive an estimated cost of using Smart Data Cleaner services and also find out about the savings they can generate with a clean address list, by using the Savings Calculator.
Based on the free online diagnostic report, customers enhance their mailing lists by subscribing to any one of our current Data Hygiene Services, such as Address Accuracy, National Change of Address, De-duplication Services and Suppression Services.
Services
Smart Data Cleaner lets you choose from the following data hygiene, address enhancement and mail preparation services:
Address Accuracy (mandatory and included in base price)
Validate the key mailing elements of your address records (address, city, province/territory and Postal Code) against our database of Canadian addresses. We'll correct any errors or omissions and provide you with an Address Accuracy report.
Ensure your mail reaches your intended recipient.
Avoid unnecessary fees on your postal rates by meeting our Address Accuracy requirements.
Improve your results on other data cleansing services, such as National Change of Address or Duplicate Identification.
Duplicate Identification
Over the years, your mailing list may have accumulated multiple records for the same household, business or individual. We use name and address matching algorithms to identify whether your list contains multiple records for the same person, or for different people at the same residential/business address. These duplicate records will not be deleted from your mailing list; instead they'll be flagged for your attention in the list we return to you.
Flag multiple records for the same person:

Flag multiple records for different people at the same residential/business address:

Reduce costs—and the environmental impact—of printing and sending multiples.
Avoid alienating customers with repeat communications.
Help increase the return-on-investment (ROI) of your marketing campaigns.
National Change of Address (NCOA)
Approximately 20% of households and businesses move or change location every year.
Our NCOA service gives you access to 72 months' worth of the most accurate, up-to-date mover information available—including residential and business moves and deceased estates. We'll provide you with the current address on file and the type of move.
For deceased estates and movers who did not provide a forwarding address, you can choose to suppress these records or replace the name with "occupant".
Our master NCOA database is updated monthly, so we recommend using this service frequently.
Maintain your mailing lists and keep in contact with your existing customers after they've relocated.
Stop sending mail to customers you've lost track of and businesses that have relocated or gone into bankruptcy.
Suppression of CMA 'Do Not Contact' File
Want to exclude the addresses of people who likely will not respond? We'll identify records in your mailing list of people on the Canadian Marketing Association's 'Do Not Contact' List. Suppressing these records helps you focus your advertising efforts on individuals who offer better potential as leads or prospects.
Protect your reputation by showing that you respect consumers' preferences.
Boost response rates by not contacting individuals who are unlikely to respond.
The Data and Targeting Solutions products will be visible on the CPC website and in collateral materials in retail locations. Inquires will be funnelled through to a dedicated service line, which can both address customer service issues as well as initiate sales cycles.