June 9, 2009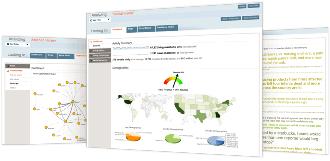 Get real-time insight into SM campaigns
Sysomos launches new SM analytics services

Toronto-based Sysomos unveiled what they are calling "market shattering social analytics services" last week. According to co-founder and CEO Nick Koudas, the two new offerings called Media Analysis Platform and Heartbeat leapfrog existing offerings in the social media measurement universe.
"We provide businesses, brands and agencies with the kind of real-time insight they haven't been able to get before," he says. "We help them see not only what's happening but where it's happening, what it means and who's driving the most important or relevant conversations. We can give users a level of granularity and context that is currently unequalled in the industry."
MAP and Heartbeat intuitively and elegantly offer real-time access to an extensive database of social and traditional media conversations, as well as detailed information about sentiment, geo-demographics and key influencers.
Two new offerings help track SM campaigns
Sysomos MAP lets customers analyze and understand social and traditional media conversations, including blogs, news articles, social networks, forums video sites and micro-blogs. The service then offers real-time results, geo-demographic and key influencer information, collaboration tools and value-added information to generate detailed reports.
Heartbeat is a cost-effective, real-time monitoring and measurement service that constantly updates snapshots of social media conversations.
"We realized that there was demand for better social media analytics tools," says Koudas. "In many respects we depended on what potential customers wanted to guide our development."