June 8 , 2010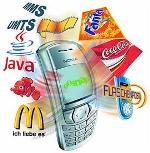 Canadian mobile advertising revenue grows to $11.9 million
2008 numbers up 347% over 2007 totals according to IAB report; 2009 numbers expected to be up additional 50%
The Interactive Advertising Bureau of Canada announced that Mobile Advertising Revenues in Canada exceeded budgeted expectations of $5.2 million, and grew by 347% over 2007 numbers, to just over $11.9 million for 2008. For 2009, Canadian Mobile Advertising Revenue is forecast to increase by more than 50% again, rising to an estimated $18.0 million.
The top 10 Mobile Advertising earners in IAB Canada's annual Survey accounted for 79% of Total Net Mobile Advertising revenues in 2008. This is consistent with levels recorded during the two previous years, ranging from 79-81% in 2006 and 2007 respectively.
Mobile Content and Mobile Advertising (Display/Sponsorship) were the principal drivers behind the 347% increase in overall Canadian Mobile ad revenues in 2008.
Both Mobile Content and Mobile Advertising (Display/Sponsorship) experienced growth rates exceeding 2000% in 2008, propelling them into first and second place, with actual revenue of $5.1 million and $3.3 million respectively for each vehicle.
Mobile Messaging (SMS), the dominant Mobile advertising vehicle in 2006-07 is now in third place, even though revenues for this vehicle grew by 54% to $3.2 million for 2008.
Almost all (98%) of Canadian Mobile Advertising Revenues during 2008 were generated by these three vehicles. All forms of Mobile advertising are growing rapidly year-over-year, with the exception of Mobile Search, which was still virtually non-existent in 2008.
Among the nine product/service categories examined in 2008, Telecommunications campaigns accounted for more than one-half (52%) of all reported Mobile Advertising revenues in Canada. The next two largest ad categories were Packaged Goods (15%) and Automotive (11%), representing over one-quarter of the total 2008 Mobile advertising revenues. The Media/Entertainment, Retail and Technology categories were all in the 5-6% range, with Financial and Leisure both sitting at 2% of total Mobile ad revenue.
Because it is at such a nascent stage, Mobile advertising's annual revenue growth rate is many times that of the mature major media, and over 10 times faster than even Online's current growth rate of 29%.
So what's next?
"Although the number of responses that we needed to complete the 2008 Survey took longer than expected to bring in compared to our previous Mobile Revenue Survey, it was certainly worth the wait to see these new numbers." says Paula Gignac, President, IAB Canada. "It's exciting to be able to watch this channel catch fire as consumer time with Mobile devices increases on a daily basis."
"IAB Canada and our Member-based Mobile Revenue Survey Comte. is committed to releasing revenue results ONLY when we feel confident that the sample's completeness truly represents the Canadian market. So, now that we have the 2008 Actuals/2009 Estimated Mobile Revenue Report on the books, we'll be back in field right away, in order to determine 2009 Actuals, and get an estimate of Canadian Mobile Advertising Revenue for 2010 as well."
Download IAB Canada's 2008 Actuals/2009 Budgeted Mobile Advertising Revenue Report at: http://www.iabcanada.com/reports/IABCanada_2008Actuals2009Estimated_CdnMobileAdRevenueReport_Eng_FINAL.pdf
The Interactive Advertising Bureau of Canada (www.iabcanada.com), is the national voice and de facto thought leader of the Canadian Interactive marketing and advertising industry, and is a not-for-profit association representing more than 225 of Canada's most well-known and respected Advertisers, Agencies, Media Companies, Service Associates, Educational Institutions and Government Associations.