June 2 , 2009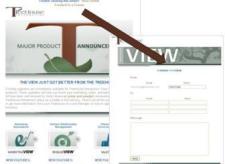 TreeHouse Interactive harnesses the power of social media to drive traffic to campaigns
Integration of social media tools will allow marketers to track their ROI across all channels and target specific markets

By Amy Bostock, Editor
Last week TreeHouse Interactive announced that it was making new social media integration capabilities available for its demand generation solution, Marketing View that will allow marketers to target potential customers based on how they respond to campaigns.
"By adding this functionality to Marketing View we are giving marketers the ability to see how many sales are made in each campaign," says Erich Flynn, CEO of TreeHouse Interactive. "They can also monitor non-campaign purchases and target high-volume purchasers or other specific target markets."
According to Flynn, this will enable businesses to track, to the penny, their ROI across all channels and determine exactly how much revenue each campaign generated.
Budget + Awareness + Need = Sales
When it comes to social media and viral marketing integration, Flynn points to three key elements that are needed to make a sale: budget, awareness and need.
"The only one of these that you can control is awareness," he says, "and that used to be done with traditional outbound campaigns such as print, web, email, direct mail, telemarketing etc. But now we can use inbound engagements like webinars, podcasts and social media to get customers earlier in the sales cycle."
The new social media integration features in Marketing View include the ability to share any email promotion or landing page using Facebook, Twitter, MySpace, LinkedIn and other social media tools. By combining social media with promotional emails and campaign landing pages, Flynn says Marketing View can give a significant boost to a business's marketing efforts.
TreeHouse has also added instant polling, a hotly requested feature by Marketing View customers. From within the program, users can now quickly and easily create their own polls and add them to any web page and results are displayed instantly.
"This [Marketing View] tool is an inexpensive and potentially very powerful way to integrate social media into your overall marketing plan," says Flynn. "Features like enhanced 'forward to a friend' functionality and one-click creation of online email versions have all been designed to help marketers increase reach."
TreeHouse is currently the only company to offer URL shortening pre-integrated into their demand generation solution.