June 16, 2009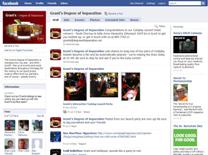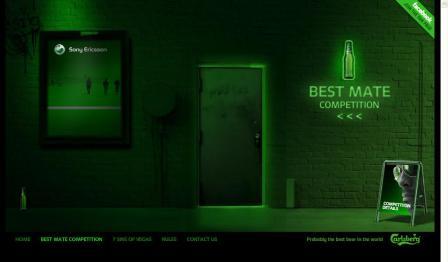 Grant's Whiskey hopes shot of social media will revitalize failing category
Winnipeg plays host to new interactive sampling experience
In an effort to boost both brand awareness and sales, Grant's Whiskey has teamed up with the Manitoba Liquor Control Commission (MLCC) to introduce customers to a new interactive way of sampling their product.
"Scotch whiskey is a category that is declining in Canada," says Lindsay Prociw, Senior Brand Manager for Grant's. "So we needed to look at ways to rejuvenate the category and attract younger consumers."
To combat the traditional image of whiskey as our grandfather's drink, Grant's has turned to technology as a fun way to engage a younger audience. Utilizing Microsoft Surface applications, Grant's is providing consumers in Winnipeg with an entertaining interactive sampling experience.
A shot of technology
Microsoft Surface is an interactive surface computing platform that provides access to digital content through natural gestures, touch and physical objects.
"We've basically created a 'virtual bar'," says Prociw.
Using a 30-inch table-like display, the application engages consumers to interact in a way that feels familiar. Users can place a cocktail and coaster on Microsoft Surface to trigger visual effects that deconstruct the cocktail to reveal the various ingredients in the drink they are sampling. They can then access a library of drink recipes that can be emailed to a personal inbox or forwarded to friends.
The interactive experience continues with a photography capability with speech bubbles and accessories that can be uploaded to personal Facebook sites. Another app allow users to play "spin and win" roulette and win prizes.
"In terms of customer engagement we can only do so much in a liquor store for two minutes. By turning a regular tasting into an ongoing digital experience we are able to stay in touch with our customers for longer," says Prociw.
Launched last Wednesday in Winnipeg, the campaign's Facebook fan page had over 100 fans by Thursday morning.
The Winnipeg pilot program is taking a 360 degree approach that begins with advertising that gets consumers into the MLCC outlets, then the technology sends them to other places. For example, Grant's is handing out coasters that can be traded in for free appetizers at local bars. Those bars house the Microsoft Surface technology that allow consumers to continue the journey.
"At first it was challenging to get partners in this," Prociw admits, "but the number of customers in the participating bars did go up while we were there."
Measuring success
Grant's is measuring the campaign in a number of ways. The free appetizer coasters are a great measurement tool, as is the technology itself.
"Microsoft Surface has integrated technology so well that before you know what's happened you've provided information," says Prociw. "As you work your way through the application you are asked questions in order to win prizes and so on. People are so caught up in the action and the fun that they don't mind filling out information."
But the number one measurement will be whether or not Grant's sees an increase in sales in MLCC outlets.
"We're not offering any discounts, in fact we've raised the price, so it will be interesting to see if this interactive campaign will be able to revitalize the whiskey category in Winnipeg."
Grant's will also be looking at brand awareness before and after the pilot campaign.
"I was really surprised at how little people know about whisky," says Prociw. "So this campaign will attempt to educate and break down the intimidation factor that is sometimes associated with whiskey."
If the Winnipeg pilot campaign shows that it can bring in a new type of customer and at least maintain sales levels, then Grant's will look at bringing the sampling experience to other parts of the country.
"We've always had a website but never done anything so focused on social media," says Prociw. "But we feel that in order to hit our target audience of 30+ males, we need to play in this field."
The challenge, she says, is making sure that it remains about the whiskey, rather than the brand getting lost in the technology.