July 14, 2009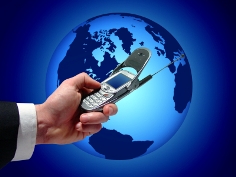 Unique advertising model aims to bring free national Wi-Fi network to Canada
Vex Canada using new strategies to make Wi-Fi more accessible
By Amy Bostock, Editor
"Wi-Fi should be free and it should be everywhere". This is the mandate of Vex Canada, which announced the details of an innovative new advertising model that aims to bring a free national Wi-Fi network to Canada for the first time.
Through partnerships between HotSpot providers and carefully selected, exclusive advertisers, Vex plans to make free Wi-Fi accessible to users outside of the normal hotel and airport locations.
"Wi-Fi has historically been difficult to charge for so carriers have stayed away from it," says Asif Khan, Country Manager, Vex Canada. "We see a huge opportunity to build a large, free national network supported by advertising. By combining online and offline promotion of these exclusive advertisers we are able to offer more of a sponsorship deal."
For example, if McDonalds wanted to have free Wi-Fi in all of their locations in Canada, Vex will match them with an appropriate sponsor, say Coke. Coke will then have exclusive branding, both online and on all in-store signage for all of those locations.
"So when users in McDonalds log onto the free Wi-Fi, the splash page is branded with Coke. In-store signage like table tents will all be branded 'Powered by Vex, sponsored by Coke', to use this example."
According to Khan, all smartphones have built-in Wi-Fi capabilities but there are very few spots in Canada that offer access. He sees Vex Canada's new business model expanding the availability of Wi-Fi to cover gas stations, grocery stores, and community rinks just to name a few.
Hamilton Tiger-Cats get on board for free Wi-Fi
They've taken the first step with last week's announcement of a partnership with the Hamilton Tiger-Cats to bring Wi-Fi to their fans during games. Stadium attendees, including fans watching Tiger-Cats games, will now be able to access free Wi-Fi through a stadium-wide HotSpot facilitated by Vex Canada. This will allow fans to access the internet using their smartphones and laptops without incurring data charges.
"Canadians have an appetite for free Wi-Fi access," says Khan. "As more and more Candians shift their usage away from laptops and towards Wi-Fi enabled mobile devices, they're hit even harder with data charges, which are very costly in this country. We see this as a great opportunity for advertisers to sponsor Wi-Fi and bring their message to consumers."
Vex Canada's advertising model is unique in that there are no banner rotations on the sites and each sponsor receives an exclusive branding experience, says Khan.
The new model is being promoted through direct sales approaches and Khan anticipates signing deals with media representation companies as well. The goal is to have four to five thousand HotSpots up and running by the end of next year.
"It's an untapped market here," says Khan, "so any deal we sign with a chain makes us the largest Wi-Fi provider in Canada. It's actually kind of scary that we're in 2009 and don't have a national Wi-Fi network."
The price to set up HotSpots varies depending on the demographics of the venue but on average Khan estimates that the cost would be about $50 per location per month, with a one year minimum commitment required.
"Right now about 27 per cent of all connections come from mobile devices," says Khan. "As a result, I think you're going to see ad spending shifting to online and mobile campaigns. We think our advertising model offers companies a great way to capture consumers."