January 26 , 2010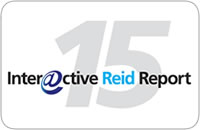 From dialed-in to mobile, Canada's digital economy continues to evolve
Ipsos Canada report shows that our future is "digital, mobile and always on"
In the 15 years since Ipsos began tracking and analysing Canadian Internet usage, much has changed. Even as little as ten years ago, 95% of Canadians were accessing the Internet through dial-up while 5% were on high-speed. Today those figures are reversed, with dial-up nearly dead and mobile showing early nascent indications of being the next big thing.
"The trends in the report tell us that the future is digital, mobile, and 'always on'," says Mark Laver, Associate Vice President with Ipsos Reid and author of the study. "We are seeing more people living online, getting their Internet fix through portable devices, such as smart phones, and using the Internet in ways we hadn't even imagined 15 years ago. The digital world has already replaced many of the so-called 'old ways' and we're seeing the repercussions of that in nearly every sector of the economy. This poses big opportunities, challenges and risks for businesses and organizations across the country and around the world. In my opinion, there is no doubting that the economy of the future is digital and that future is happening right now."
Back in 1995, only 6% of Canadians had Internet access at home. According to a recent Inter@ctive Reid study, today the vast majority of Canadians (82%) have access to the Internet at home. It is now coming close to matching the percentage of those with landline telephone access. Canadians are using the Internet to find employment, pay bills, manage money, shop, entertain themselves, and connect with other people -- things they probably would have done differently 15 years ago.
"One of the biggest changes we've seen in recent years is the emergence and embracing of social media," continues Laver. "Social media is causing a major shift in the way people connect and engage with each other and the social and economic implications will potentially be big, really big. They are evolving and unfolding every day."
For 15 years, Ipsos Reid has been covering the Canadian Internet user and in that time, one thing is very clear – the country has embraced the online world. 2010 marks the 15-year anniversary of the Ipsos Canadian Inter@ctive Reid Report, an ongoing study that monitors Canadian Internet behaviours and attitudes on a monthly basis.
"When we started this study some 15 years ago, the Internet was a new and wild frontier," says Laver. "Now the wild frontier tends to be very innovative, it is one that is shaping the lives of Canadians in virtually every way and, increasingly, they are taking it with them everywhere they go."
Now In its 15th year, the Ipsos Canadian Inter@ctive Reid Report was developed by Ipsos Reid to monitor Canadian Internet behaviours and attitudes in order to provide subscribers with the most authoritative, comprehensive and up-to-date information about the Web that is available. The study is not simple measurement figures. Rather, it is the who, what, why, where, when and how of Canadians and the Internet. Whether you are in the high-tech sector, a traditional consumer company, or a social marketer, the information provided in this report will keep you up-to-date on what Canadians are doing online and why.