April 21, 2009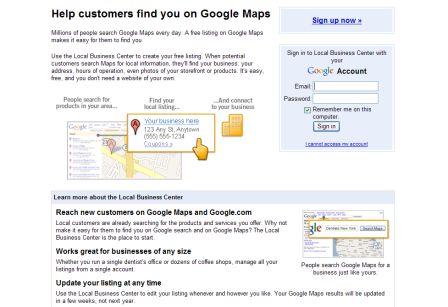 Google puts local businesses in the spotlight
New search tools can increase rankings

Google has just announced changes to their search application that will level the playing field for small businesses and franchises. Google search will now recognize a user's location through their computer IP number and automatically generate local results without having to input a city or location.
"Maximizing the Google local business listing is an easy and free way for small businesses to stand out in a search," says Scott Wilson, an SEO expert and CEO of RankHigher.ca. "It presents an opportunity to gain new customers and grow your business."
"There are hundreds of millions of web pages with competing keywords out there so companies need to be as close to first place as possible," says Wilson, who points out that in the first click after a search query, 42.3 per cent of searchers click on the first listed result. That number plummets to 11.92 per cent for the number two ranked listing and by the time you reach the 11 th listing only 0.66 per cent of users are bothering to click through.
The changes to Google search will allow businesses to move up the search results page for consumers interested in buying local. For example, if you type in "pizza" and you live in Burlington, Google search will only return results for pizza parlours in Burlington rather than global listings.
"The internet is an unprecedented marketing tool," says Wilson. "With traditional advertising a company can reach a huge mass audience but not all of it is their target market. Even those that are are not in a buying mode. With the internet businesses are able to reach people at the exact moment in time when they are ready to make a decision."